The Welsh Executive Committee (WEC) is Welsh Labour's ruling body, with 39 members representing all sections of the party in Wales. Ten of these members – two for each of the five Senedd regions – are directly elected in an OMOV ballot every two years. The ballot for the 2022-24 term runs from 7 February to 7 March 2022.
In this round of elections, the candidates for South Wales West have already been elected unopposed, one of whom is our candidate, Mark Fisher. Congratulations to him, and thank you to Alyson Pugh for her hard work for members on the WEC over the last two years (she didn't secure a nomination because her CLP failed to hold a GC meeting during the nomination period).

It is vital that candidates are elected who will push for greater democratic accountability, a member-led policy process and for the party to be driven by clear socialist principles. The candidates below are supported by Welsh Labour Grassroots, the network of left and centre-left party members.
A statement from our
'WEC FOR THE MANY' candidates
We are standing for election to the WEC in order to provide a voice for ordinary members who want Welsh Labour to be a force for progressive change.
We are all longstanding Labour members with a consistent record of campaigning and organising, and experience of holding office at all levels in the party and the wider movement. We are committed to securing victory for Labour candidates at all levels – but we believe that electoral success should never be seen as an end in itself but as an opportunity to build a more equal, just and sustainable society.
We are proud to be socialists and members of Welsh Labour Grassroots. We supported the leadership of Jeremy Corbyn and the policies set out in our 2017 and 2019 general election manifestos and we continue to support the leadership of Mark Drakeford. We are proud of Welsh Labour's record of putting social justice and equality of outcome at the heart of its policy programme and in rejecting the privatisation and marketisation of public services. The party in Wales can continue to win if it builds on that policy record, guided by socialist principles.
Wales' handling of the Covid pandemic – while not, of course, beyond criticism – shows the real difference that a Labour government can make, in contrast to the criminal negligence of the Tories. We need the party at UK level to do a better job of holding Westminster ministers to account and to present a credible alternative, capable of winning the next general election.
Labour does best when it empowers its members to make decisions and develop policy. The party needs to reflect the experiences and beliefs of the ordinary people who invest their hopes in Labour, and the diversity of Welsh communities. As members of WLG, we played a leading role in the campaign to secure OMOV for Welsh leadership elections and in the establishment of the Welsh Democracy Review. We will continue to campaign for the maximum accountability and transparency to be built into the party's work and, if elected, will report back regularly on our activities.
[ENDS]
---
Ballots open February 7, 2022, and are sent electronically: be aware that the email which contains your voting code may be filtered by your email provider, so be sure to check 'ALL MAIL' and 'SPAM' in your email client.

Please vote for the two candidates who represent your CLPs region.
---
Candidate Profiles
North Wales
CLPs: Aberconwy · Alyn & Deeside · Arfon · Clwyd West · Clwyd South · Delyn · Wrexham · Ynys Môn
Donna Hutton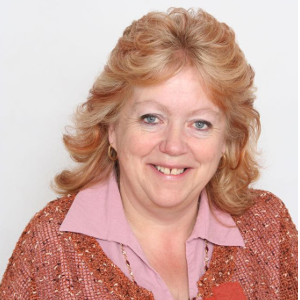 A lifelong socialist, I have worked on every election for over 40 years and been an active trade unionist since my teens.
Possibly my most important work on the WEC has been on equality in Welsh Labour, and around reviewing the way we behave toward each other.

· The Democracy Review has not, so far, gone far enough
· Work around equality at all levels must re-start and be serious
· We need a just process for complaints.

I am determined the WEC will press on with its delayed work on equalities and behaviours, being part of what we need to do to end violence to women and men.
Our Labour government in Wales is unique. I will work on the WEC for Welsh Labour to support CLPs fighting to make sure this continues.
I want to ensure voices of all members are heard. No-one should be afraid to contribute or be prevented from doing so.
Socialism is about fair play, for the many not the few.
Anthony Wedlake
I first joined the Party at 14 years old and was Wales' representative on the NEC of the Young Socialists.
I am Chair of Clwyd South CLP and a member of the CWU. I'm also a member of: UNITE Community, SEA, SHA, Cooperative Party and Palestine Solidarity Campaign.
I actively supported the grassroots campaign to elect Mark Drakeford.
I am proud of the socialist policies campaigned for by activists and contained in Welsh Labour Government plans for this term as they are for the many and not the few.
If elected, I commit to regular engagement with North Wales members.
Ymunais â'r Blaid Lafur am y tro cyntaf yn 14 mlwydd oed ac roeddwn yn gynrychiolydd Cymru ar PGC y Sosialwyr Ifanc.
Rwy'n Cadeirydd PLlE De Clwyd ac yn aelod o'r CWU. Rwyf hefyd yn aelod o UNITE Community, SEA, SHA, y Blaid Gydweithredol a'r PSC.
Cefnogais yr ymgyrch i ethol Mark Drakeford.
Rwy'n falch o'r polisïau sosialaidd y bu gweithredwyr yn ymgyrchu drostynt ac sydd wedi'u cynnwys yng nghynlluniau Llywodraeth Lafur Cymru ar gyfer y tymor hwn oherwydd eu bod ar gyfer y llu, nid y lleiafrif.
Os caf fy ethol, ymrwymaf i ymgysylltu'n rheolaidd ag aelodau Gogledd Cymru.
---
Mid & West Wales
CLPs: Brecon & Radnorshire · Carmarthen East and Dinefwr · Carmarthen West and South Pembrokeshire · Dwyfor Meirionydd · Ceredigion · Llanelli · Montgomery · Preseli Pembrokeshire
Christine Hardacre
As a committed socialist, I have been a Labour party member most of my adult life, holding many roles: currently Secretary of Dwyfor Meirionnydd CLP, as well as being Treasurer of UNITE North West Wales Community Branch. I was active in the One Member One Vote campaign for Welsh Leader and Deputy Leader elections. My priorities for Welsh Labour now would be:
ensuring the rollout of our bold socialist manifesto from the 2021 Senedd elections;
delivering the Welsh Democracy Review to ensure that members are central; and
supporting our leader Mark Drakeford.
If re-elected, I will continue a strong relationship with Mid/West Wales CLPs, regularly reporting back to members.
Ivan Monckton
I am standing for re-election to the Welsh Executive Committee (WEC) as one of the representatives for Mid & West Wales, a position I currently hold.

I live in the Radnorshire hills, having relocated to Wales 47 years ago. Since then I worked for the Forestry Commission for a number of years, then became a contractor on Rights of Way (footpaths, bridleways etc), and small scale woodland projects. This winter has been spent tree planting on a re-wilding project, and I'm about to start hazel coppicing.
I am married with 5 grown up children and 5 (soon to be 6) granddaughters!

I have always recognised the importance of the Labour Movement, and hence have been active in the Labour Party for 42 years, holding office at Branch and CLP level, and for almost 50 years in TGWU/ Unite from Shop Steward to Executive Council to International level, for instance I am currently IUF's (International Union of Food Workers) representative on a United Nations committee on food and agriculture.

I am a proud lifelong Socialist. In recent years I have spoken in support of Jeremy Corbyn at his Welsh rallies, campaigned in favour of OMOV for Welsh Leadership Elections , and then supported Mark Drakeford. I am currently Chair of WLG.

I know the importance of a strong socialist working class voice in our movement, but also the need to listen to you, Welsh Labour's members, especially in our huge, mostly rural region.

As you may know, there have been attempts to silence me, but thanks to the solidarity of you, the members and my trade union, they have been thwarted.

Please vote for me if you are after a forceful, dogged representative on Welsh Labour's ruling body
---
South Wales Central
CLPs: Cardiff Central · Cardiff North · Cardiff South & Penarth · Cardiff West · Cynon Valley · Pontypridd · Rhondda · Vale of Glamorgan
Darren Williams
I'm seeking re-election, having represented South Wales Central CLPs on the WEC since 2016. In that time, I've been a consistent advocate for the rights of members and local parties, helping to organise the successful campaign for OMOV for leadership elections and to initiate and sustain the Welsh Democracy Review.

A Labour member for 32 years, I've held office from branch to NEC level and been a Cardiff councillor. I'm a proud socialist and trade unionist and was involved in the Corbyn and Drakeford leadership campaigns. In these challenging times, I'll continue to defend socialist principles.

See my reports: www.darrenwilliams.org.uk.
Belinda Loveluck-Edwards
I have been a Party member for 14 years, holding various positions and have also been a Senedd list and Parliamentary candidate.

In the past, I've worked Unite the Union, and I now work for
NASUWT. I set up the first Vale Stand Up to Racism group and have organised White Ribbon events as part of the End Violence Against Women and Girls campaign, as well as a Chatty Café, as part of the Jo Cox More In Common Foundation.

I see internal party democracy as crucial in ensuring the dignity and inclusion of members. This belief, as well as forwarding the socialist agenda at the core of Welsh Labour, is what drives me in seeking election to Welsh Labour's executive committee.
---
South Wales East
CLPs: Blaenau Gwent · Caerphilly · Islwyn · Merthyr Tydfil & Rhymney · Monmouth · Newport East · Newport West · Torfaen
Kate Thomas


As a long-standing party member, I've been energetic campaigner for social democracy even before I was elected to Newport Council 2 terms ago.
I believe in leadership's and representative's accountability – we need to hear from our members and have those conversations to give a voice to them in shaping the Party's direction in local and our national politics. I have progressive socialist Labour values in my mind and heart: its policies, principles and its power to deliver social democracy for ordinary people: citizens, workers and our future generations.

Please support me and Helen Cunningham.
Helen Cunningham
I am a committed party member and trade unionist and a former CLP Chair and Secretary. As a candidate for our region in the 2021 Senedd elections, I campaigned across South Wales East, and have well established relationships with many members and CLPs.
Affiliated organisations and members must be at the heart of what we do. I will work to join up the local with what happens at the national level, putting progressive socialist, democratic values at the forefront of our decision-making processes and making myself available and accountable to members and CLPs.
Please vote for me and Kate Thomas