The Welsh Executive Committee (WEC) is Welsh Labour's ruling body, with 39 members representing all sections of the party in Wales. Ten of these members – two for each of the five Assembly regions – are directly elected in an OMOV ballot every two years. The ballot for the 2020-22 term runs from 26 February to 25 March 2020. It is vital that candidates are elected who will push for greater democratic accountability, a member-led policy process and for the party to be driven by clear socialist principles. The candidates below are supported by Welsh Labour Grassroots, the network of left and centre-left party members. They have all supported Jeremy Corbyn's leadership of the party since 2015 and want the party to remain true to the values and ideas that Jeremy has espoused.
Ballots open February 26, 2020: be aware that the email which contains your voting code may be filtered by your email provider, so be sure to check 'ALL MAIL' and 'SPAM' in your email client.

Please vote for the two candidates who represent your CLPs region. There is a downloadable CLP guide at the bottom of this page.
Candidate Profiles
North Wales
Andy Dunbobbin
Andy has represented North Wales party members on the WEC for the last four years. He joined the Labour Party because of the socialist principles that have always been dear to his heart. He has been a party member for eight years and a Flintshire County Councillor for six.
He has been actively involved in numerous campaigns both nationally and locally, beginning with Flintshire Labour Group against the Housing Stock Transfer in 2011. As a proud North Walian, he has a deep understanding of the issues and challenges we currently face in our communities, dealing with the challenge of unprecedented Tory cuts. While difficult decisions have had to be made, Andy believes that the Party's core values, which he passionately shares, should never be sacrificed.
Donna Hutton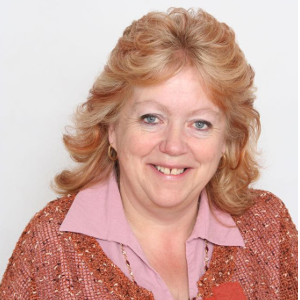 Donna has been a party member for 35 years. As a lifelong socialist, one of her top priorities will be to help protect public services from the increased onslaught we can now expect from the Tories. She has represented North Wales members on the WEC for several years and will continue to seek further Party democratisation, to improve members' involvement in Welsh Labour policy and decision making. She is also committed to making further progress on the WEC towards openness, equality and fairness for members and also plans to press further for a cultural review of the Labour Party in Wales.
Mid & West Wales
Christine Hardacre
As a committed socialist, Christine has been a Labour party member most of her adult life, holding many roles, and is currently Secretary of Dwyfor Meirionnydd CLP, as well as being Treasurer of UNITE North West Wales Community Branch. She was active in the One Member One Vote campaign for Welsh Leader and Deputy Leader elections. Her priorities for Welsh Labour now would be:
developing a progressive socialist manifesto for the 2021 Senedd elections;
delivering the Welsh Democracy Review to ensure that members are central; and
supporting our leader Mark Drakeford.
If elected, she would develop a relationship with Mid/West Wales CLPs, regularly reporting back to members.
Ivan Monckton
Ivan has been a Labour party member since 1980, serving in many positions, currently CLP Chair.
He has also been an active trade unionist with TGWU/ Unite for 45 years, serving on the Executive Committee as the Agricultural Delegate for 36 years up to 2017. Currently Chair of both the North East & Mid Wales Area Activists Committee and the Welsh Labour Liaison Committee.
He therefore knows the importance of a strong, socialist working-class voice in our movement. He also understands the difficulties we face in Wales after the General Election and believes the party will need to work with and listen to members, especially in the huge, mostly rural region of Mid and West Wales. Ivan has been a supporter of Corbyn, Drakeford and OMOV, and would be a fearless plain-speaking WEC representative, reporting back on a regular basis.
South Wales Central
Sophie Williams
Sophie has been active in the Labour party from the age of sixteen, campaigning consistently for socialist policies and member-led democracy. She was at the heart of Jeremy Corbyn's two leadership campaigns in Wales. Sophie is currently Secretary both of Cardiff West CLP and of the Cardiff Local Campaign Forum, as well as representing members across Wales on the National Policy Forum. She co-ordinated the campaign that secured OMOV for Welsh Labour leadership elections and supports greater efforts to strengthen transparency and accountability within the party, which she would seek to take this forward as a member of the WEC.
Darren Williams
A party member for more than 30 years, Darren co-founded Welsh Labour Grassroots during the New Labour era to campaign for socialist policies and party democracy. He is a full-time officer for the PCS union and was a Cardiff Labour councillor from 2013 to 2017. He was heavily involved in two Jeremy Corbyn's two leadership campaigns and later that of Mark Drakeford and he helped lead the successful campaign for OMOV in Welsh Labour leadership elections. He represented Welsh CLPs on the National Policy Forum from 2010 to 2015 and has been both a WEC and an NEC member since 2016. In that capacity, he has sought to inform and empower members. His reports of meetings are available at www.darrenwilliams.org.uk.
South Wales East
Gill Parsons
Gill has represented South-East Wales members on the WEC since 2018. She is typical of the many people who came back to Labour in 2015, wanting to see a more socialist agenda in policy and everyday politics. Having long been involved in the party in South Wales, she had resigned in the early 2000s for political and moral reasons.
In her working life, she has been a welfare rights worker, a safeguarding co-ordinator and independent social worker. She is of mixed race heritage and is the BAME representative of her CLP. She believes that we need to encourage the active participation of Labour's greatly expanded membership, through greater democracy and that the party must consistently value the input of grassroots members, not just at election times, and learn from their ideas.
Kate Thomas
Kate became a party member in the 1990s and believes that the principles that created Labour are the same ones we need today, which is why she has continued to campaign for socialism in good times and bad. She wants Welsh Labour to take the lead in promoting socialist policies which put the well-being of ordinary people first and would be committed to accountabilty as a WEC rep, giving members the regular updates they have a right to expect. She has been a Newport City councilor for seven years, has been a CLP Chair and branch secretary and is currently Newport's Champion for Vulnerable and Disabled People and also Mental Health Champion, Fairness Commissioner and a governor for 2 schools.
South Wales West
Alyson Pugh
Alyson has been a Swansea Councillor since 2012 and is currently Cabinet Member for Better Communities (People), in addition to serving as a Branch chair and LCF delegate. Her working life as a nurse and Health Visitor has given her a deep understanding of poverty and the daily struggles that people experience.
A committed trade unionist, she represents Unite the Union on Swansea East CLP GC and Executive Committee.
She is a leading member of Swansea Labour Left and Welsh Labour Grassroots. Alyson's deep-rooted socialist principles spur her on to tackling inequalities and social injustices and she believes her background would allow her to contribute effectively to the WEC.
Mark Fisher
Mark has represented members in South Wales West on the WEC since 2018 and promises, if re-elected, to continue to listen, advocate and represent your views to the WEC. He has also been a prominent Unison activist for many years, sitting on the union's National Executive Committee. As a socialist and trade unionist, Mark believes that we now need unity in our party to rebuild and back our leader.
He also feels that, with the increase in membership over recent years, the voices of grassroots members need to be heard clearly by the WEC.