Members of the Senedd were urged to follow Aneurin Bevan's 'radical tradition' in Wales by voting for a Plaid Cymru proposal to introduce rent controls. The proposal was voted down by 15 votes to 14, with most Welsh Labour MSs abstaining on the vote.

WLG is proud that two of our members, Carolyn Thomas MS (North Wales) and Mike Hedges MS (Swansea East) voted in favour of the motion which intended to cap rents to affordable levels. They were joined in voting for the proposal by Jack Sargeant MS (Alyn and Deeside). Rent controls would place limits on the amount of rent a landlord would be able to charge their tenants for a home. Recent polling by YouGov found that 67 per cent of the UK public support the idea; a policy that was put forward in Labour Party election manifestos under Jeremy Corbyn's leadership.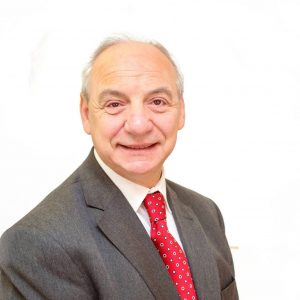 Mike Hedges called the policy a 'socialist solution', referencing the Rent Act of 1965 which was introduced by Harold Wilson, regulating tenancies with fair rents. Mike reiterated that rent controls needed to be coupled with 'large scale building of social housing… at the rate we built them in the 1950s and 1960s.'

Carolyn Thomas joined Mike in speaking in favour of rent controls, outlining how the UK's housing system has been in 'crisis for decades' beginning with Thatcher's withdrawal of funding to councils for building economically productive housing. Carolyn attacked the right-to-buy, describing it as a 'disastrous' policy which 'represented a mass sell off of state assets into the private sector'.

Carolyn lamented the way in which 'the idea that everybody should be entitled to a roof over their heads, like so many other areas of our economy, is now subordinated to the whims of market forces and the pursuit of profit'.

As part of the co-operation agreement between Welsh Labour and Plaid Cymru, the Welsh Government agreed to publish a White Paper which would investigate 'the role a system of fair rents (rent control) could have in making the private rental market affordable for local people on local incomes'.

Plaid's legislative proposal sought to push Welsh Labour to adopt a stronger stance on the issue and make a firm commitment to implementing rent controls.